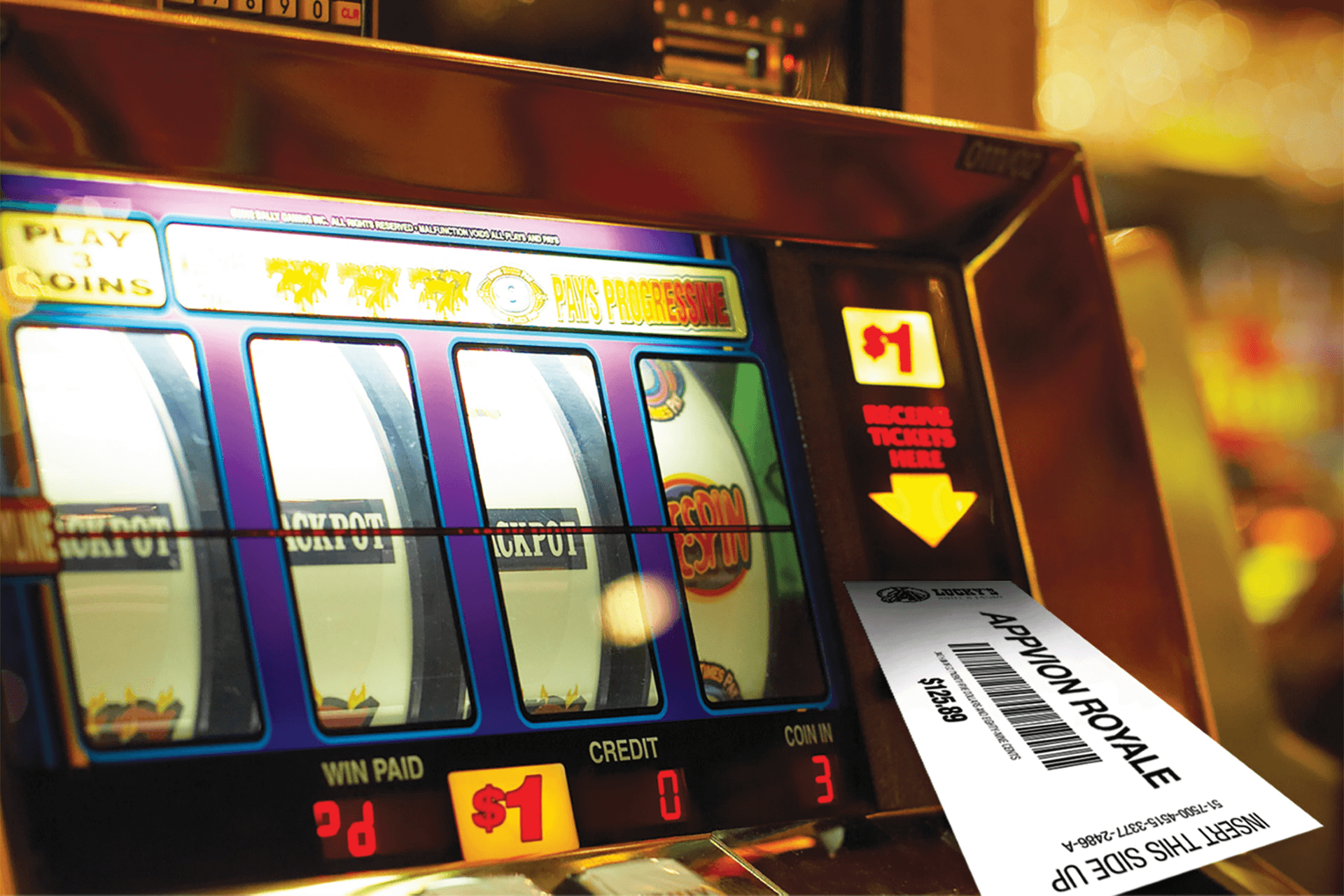 Direct Thermal Gaming
Discover the innovative world of Appvion's direct thermal gaming solutions. Our products provide the gaming industry with durable solutions that last and are ideal for pre-printing fine detail. With exceptional resistance properties, our gaming solutions are a top choice for lottery tickets, coinless slots, sports betting, online lottery, kiosks, and other gaming applications.
Appvion's Gaming Portfolio
Appvion's direct thermal gaming grades are industry-leading, offering OEM-approved products wherever high durability and functionality are required. Our gaming solutions' crisp imaging ensures a quality feel, reliable barcode scannability, and rich, dark image quality, providing superior image performance for end-users.
Exceptional Press Printing

Our direct thermal gaming portfolio offers outstanding press printing performance, delivering rich, dark images for both standard and high-speed printers. Additionally, our gaming products are top coated and back coated with protective barrier coatings for superior handling, durability, and resistance.

Superior Handling Capabilities

Our direct thermal gaming products are engineered with top-quality materials science and innovation. We use water-based coatings to back coat and top coat our gaming products, providing them with superior handling properties, unparalleled durability, and resistance.

Reliable Image Output

Our direct thermal gaming products offer high-precision and high-performance imaging capabilities. Our top-coated thermal paper products are engineered with cutting-edge direct thermal technology, producing sharp and consistent barcode scannability, while ensuring reliable press printing performance.