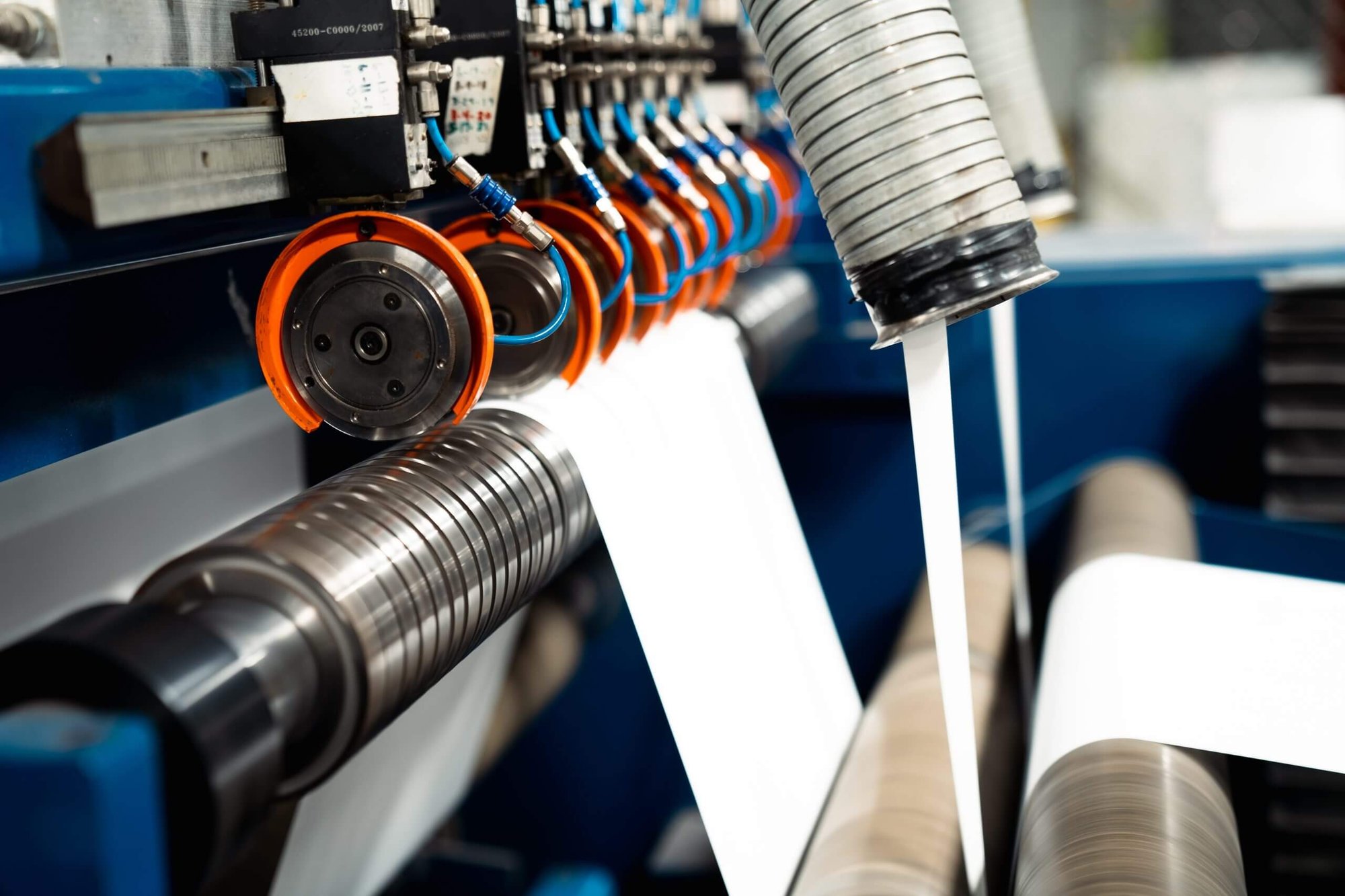 How We Innovate
We're proud to exceed industry standards for our rapid design and development capabilities. Appvion offers expert pilot coating and analytical lab services in our pilot facility at our Development Services Center. Our pilot coater simulates various full-scale commercial coaters, offering formulation and integration opportunities for customizable solutions.
Appvion's World-Class Pilot Facility
We collaborate with our customers to help develop the best possible solution under realistic conditions, enabling speed-to-market. Our team of experts has decades of combined research and development experience, and our pilot coating services help you minimize development risk in order to get your products to market quickly.

We can immediately analyze, test, and review each product attribute, advancing the prototyping process and allowing us to get a tangible product sample quickly. Appvion's pilot facility provides the following:
Widths up to 32 inches, rewinder widths up to 40 inches
Speed up to 1,500 FPM, diameters up to 59 inches
Air floatation ovens
Coating stations to match each full-scale method
Coating heads: curtain (2 layers), rod, blade, flexo, twin HSM
Offline pilot calendar with widths up to 38 inches
Ability to produce customer-ready prototypes for evaluation
TAPPI Lab with comprehensive testing capabilities
Appvion's Pilot Coating Machine
Appvion's pilot coater allows you to develop, optimize, and prototype your development and manufacturing process. Our machine can support various process configurations with virtually any combination of coating solutions and substrates. We have helped many satisfied clients take new products from pilots to full production runs, improve productivity, reduce operating costs, increase product performance, and improve customer satisfaction.

Watch this video to see the coating machine in action.
Watch the Pilot Coating Machine Video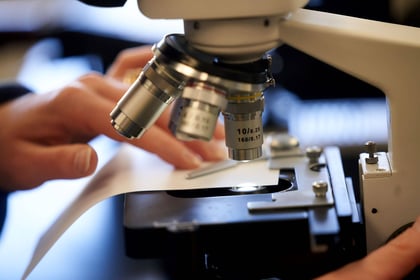 Appvion's Laboratory Testing Process
We provide the optimal analytical technology for chemical, physical, and performance attributes of product coatings and substrates. The samples from our pilot facility are analyzed using the latest techniques in Appvion's analytical chemistry laboratories. As our customers, you benefit from the scientific know-how of our laboratory professionals, who can also analyze samples from your plant.
Our lab testing infrastructure includes:
Scanning Electron Microscopy (SEM)
Fourier-Transform Infrared Spectroscopy (FTIR)
Fourier Transform Infrared- Attenuated Total Reflection (FTIR-ATR)
Energy Dispersive X-Ray Fluorescence (EDXRF)
High-Pressure Liquid Chromatography (HPLC)
Gas Chromatography (GC)
Thin Layer Chromatography (TLC)
ThermoGravimetric Analysis (TGA)
Download the Testing Capabilities Brochure to Learn More
Collaborate with Appvion
Appvion offers a one-stop shop to take your product from concept to commercial sales. Excellent products require flexible partnerships, so we look at the project holistically to create a custom coating solution.
Appvion believes strategic innovation in partnerships is needed to generate significant value for consumers, our customers, and our organization.
Small-Volume Production

We realize that new products may start small and grow over time and may not meet the minimum requirements for large-scale producers to have an interest. These new products may also require extra steps that make them unattractive to large-scale companies. We can help you move your product to market.

Scalable Services

Our focus on process ensures that we can consistently produce a product to meet your specifications every time. Utilizing proven systems, we support and enable production scale readiness, creating consistency and certainty to maximize the results for each customer.

Toll Coating & Manufacturing

Decades in the making, our toll coating and manufacturing capabilities are built upon our knowledge and gained expertise in working with paper, film, and coatings. Our technical acumen is foundational to our success—we've made the process of toll coating, manufacturing, and converting a highly defined and executed science.
As your partner, our expert chemists and scientists can assist in product development, including formulating, compounding, and mixing specialty coatings. Examples of our coating experience include:

Thermal Responsive
Chemical Resistance
Environmental Resistance
Digital Receptive
Barrier Properties
Soft Touch
Antimicrobial
Pressure Responsive
Recyclable
Heat Sealable
FDA-Compliant
Fluorochemical-Free
Release Coatings
Heat-Activated Adhesives
Non-Contact Printing

We offer coating services for experimental, prototype, and contract manufacturing. Appvion's coating application types that match full-scale manufacturing include:

Blade
Flexo (offset gravure)
Multi-layer curtain
Rod
Twin HSM

Our team can formulate a water-based and functional coating solution or work with a customer-supplied coating and apply it to various flexible substrates. Substrate examples include:

2-24 mil fiber substrates

Paper, linerboard, paperboard
Virgin, recycled
Natural, Bleached

1-10 mil film substrates
Bio-based, recycled, clear
Water Dispersible

Appvion is proud to house multiple TAPPI labs, including one directly connected to our pilot coater. We can analyze and test the physical and performance attributes of products to advance development and enable rapid end-user feedback.