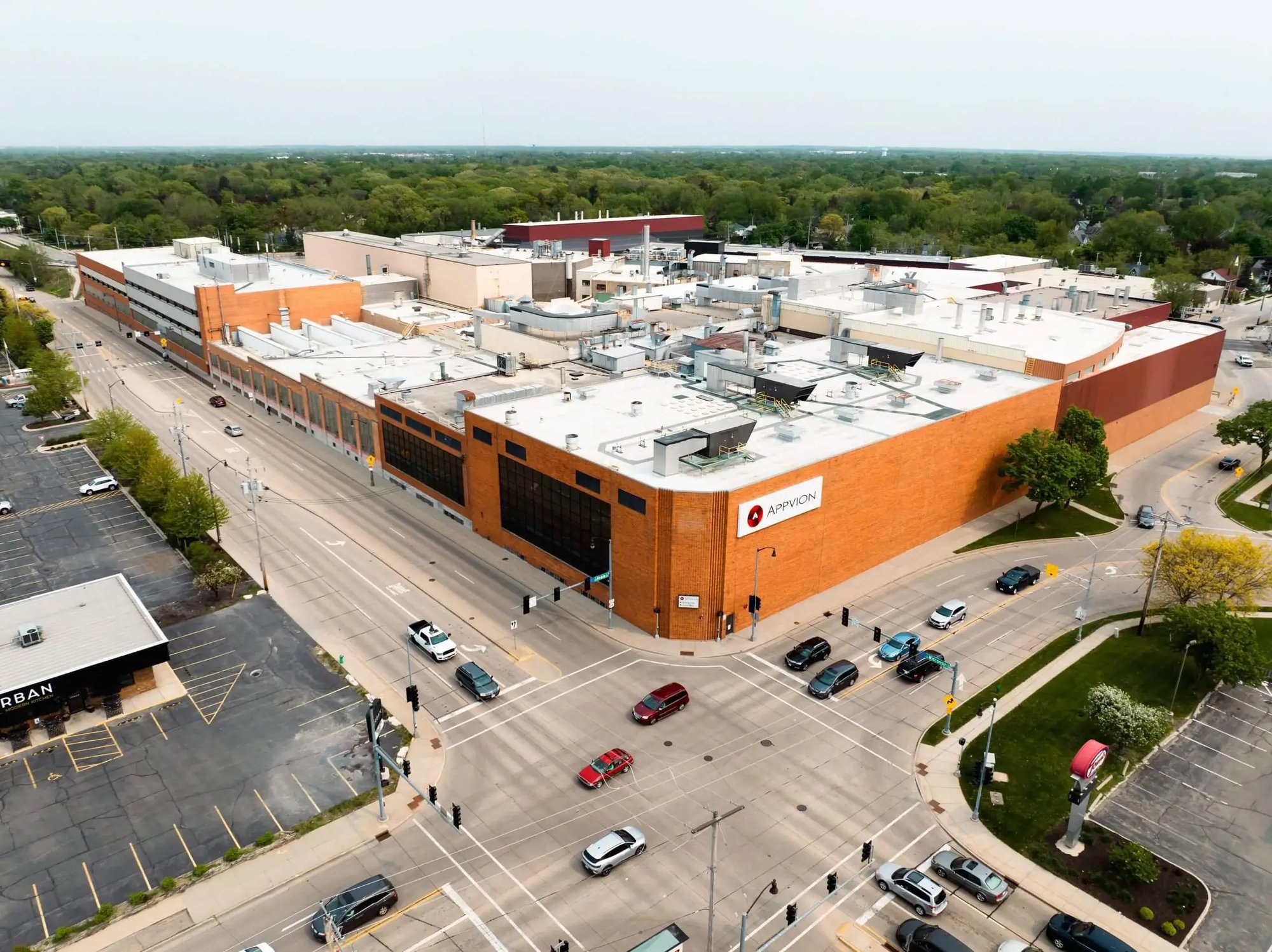 Shaping Our Future. Together.
Each day, the Appvion team connects millions of individuals, businesses, and communities around the world in a responsible and resourceful manner. We're proud to deliver solutions that impact everyday life and help keep our world moving. Together, we are building a bright and safe future as we look to define the next hundred years.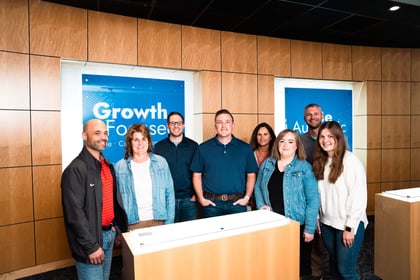 The Force of Our Future
Our team members are driven to think critically, experiment liberally, and challenge the status quo. We hold a galvanizing vision that excites and motivates our people — the force of our future — to impact our world and change it for the better. We have built a culture of openness to new ways of thinking (and re-thinking) strategic perspectives. It is inspiring, and it drives rapid results and innovation. If something is not working — or could be working better — you can bet that we are already looking for a new solution.
115

Years of Innovative Solutions

390

Team Members Employed

25

Countries in Our Market
We Are a World-Class Coating Solutions Provider
Appvion innovates sustainable specialty coating solutions that are a part of many tickets, tags, labels, and packages consumers touch daily. Headquartered in Appleton, Wisconsin, we are the market leader of direct thermal paper and film products in North America and a world-class leader in renewable, fiber-based solutions for consumer and industrial packaging.
Our 115-year-long history began as a leading producer of carbonless and microencapsulation advancements. Today, our business groups have a collective focus on harnessing the power of materials science and innovation to serve a wide range of markets such as retail, healthcare, transportation, entertainment, and food packaging. Appvion is a portfolio company of Wynnchurch Capital L.P.
Our Purpose…
Deliver solutions that empower the creativity of our customers
Deliver Solutions

We are a company in motion and pioneers at heart. Guided by our innovative spirit, we are compelled to pursue new ways to improve our ever-changing environments.

Empower

We have a global presence and strive to do our part in creating a better, more sustainable future for everyone. We challenge our teams to take calculated risks and make decisions to drive our progress.

Customer Creativity

We are bound together in our drive to deliver solutions that positively enhance the way people experience everyday life and interact between physical and digital worlds.
Our Values…
Our three values embody how our purpose manifests into attitudes, beliefs, and behaviors. Everything we do stems from our core values — they shape how we do our job, inform our decisions, and guide how we show up in the world.
Growth Focused

Agile
Curious
Innovative

Be Authentic

Different
Honest
Respectful

Win Together

Accountable
Empowered
Partnering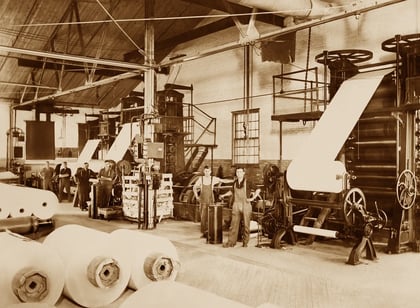 A Strong Beginning
Our founder, Charles S. Boyd, believed he could add value to paper by applying a coating to make it more printable. He chose Appleton, Wisconsin as the site for his plant because of the paper mills dotting the shores of the Fox River that could feed base stock to his new enterprise. At the time, paper machines could not make and coat paper in a single operation, creating a market niche for independent paper converters.
Read More of the Appvion Story